For any assistance on Accessibility Room availability and Hotel facility information, Or for any special requests kindly contact Hotel +1 (843) 563-3775
Enjoy a simple and budget-friendly experience in a great small town whether you're here for business or pleasure when you stay at Knights Inn Saint George. Located just off I-95 and Hwy. 78, we're also only 9 Miles to I-26. Welcome to a place where you can settle in for one night or several and feel good about your stay.
When you make us your selection of Saint George SC hotels, you may find more amenities than you're expecting. We offer an outdoor pool, tennis court, elevator, useful free wifi and free parking. Each of our 54 rooms includes a refrigerator, microwave, television with cable service, air conditioning and more. Plus, help is always available because we offer 24-hour front desk service.
Come to this area for the World Grits Festival, the lakes, the parks and the natural beauty. Our hotel in Saint George SC is sure to satisfy you. You may also want to see or visit Jennie J McMahan Library, St. George Country Club, St. George United Methodist Church or Colleton State Park. We're within easy reach of Lowcountry Regional Airport (RBW) and Orangeburg Municipal Airport (OGB) too.
Come see for yourself the great deal and pleasant stay available at Knights Inn Saint George – where we're friendly people who want your business. We'll see you soon....

Business Stay
Looking for budget-friendly Saint George SC motels for your business travel needs? Seeking a Lowcountry Regional Airport St George hotel that's right for you? You're looking in the best place. We take excellent care of corporate travelers and other business travelers at Knights Inn Saint George. Turn to us if you want the best value, including free wifi and free parking as well as professional, friendly front-desk service. Why not book your room at this hotel in Saint George SC now and see how we well we treat our valued guests? You'll be very glad you did – and we'll look forward to welcoming you with open arms. Won't you give us a try?

Family Stay
For a family friendly stay at a hotel Saint George, South Carolina travelers have learned they can trust, you don't have to compromise. You may think that if you're looking for good Saint George SC hotels you'll have to ultimately settle for a low-end property that focuses much more on economy than on satisfaction. But at the family friendly, pet friendly St George Southern Inn – now called Knights Inn – we take special care to make sure all guests are treated right. Please consider us when looking for a hotel near St. George United Methodist Church or simply a hotel Saint George off Interstate 95. We'll do a great job for you.

Affordable Stay
We understand the need today for an affordable hotel stay, especially if you're staying more than a night or two. Many budgets are stretched from being pulled in every direction by high prices and rates. We can help if you're looking for a value motel in Saint George SC. We serve many people who need affordable places to stay and are pleased to be the Saint George, South Carolina motel with the best experience for the lowest price. Won't you allow us to serve you? Conserve your financial resources and spend them on other things that really matter when you choose this Knights Inn. You get more for less at this Saint George, South Carolina hotel.

Safe And Peaceful Stay
When choosing among St George SC pet friendly hotels or looking for a motel Saint George, South Carolina visitors can rely on for low prices and maximum convenience, you need to select a place where you can have a safe and peaceful stay. At this Knights Inn, you're sure to feel good about your choice and get a great night;s sleep so you can wake up to an exceptionally good morning. No matter what has you looking for a St George, South Carolina hotel, we want you to have a great time here and leave with a positive impression. That's why we offer friendly service and a big dose of Southern charm.

Here are some of the things you can do in and around St George, South Carolina:
Visit the World Grits Festival every April for a 5K run and many events related to this Southern staple food.
The local restaurants of St George will appreciate your business and provide you a much better experience than chain places.
Nature awaits you at one of the nearby state parks or other places to get outside and enjoy South Carolina at its best.
Shop local businesses before trying big chains stores in nearby big towns and find unique items you can't get anywhere else.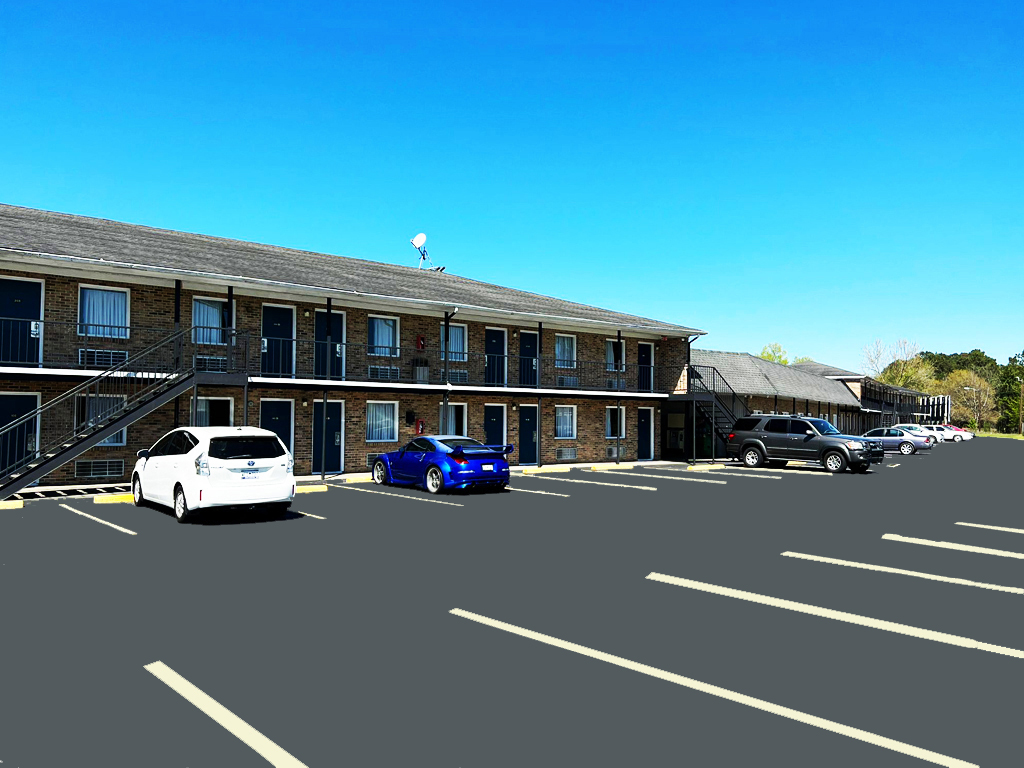 Near St. George Best Attractions
Bask in the beautiful outdoors with canoeing, hiking, and swimming at Givhans Ferry State Park and Colleton State Park, or golf the day away at St. George Country Club. Visit Boone Hall Plantation & Gardens, Lake Moultrie, Lake Marion, and Santee State Park, all within range our hotel. Must-see attractions also include Colleton Museum & Farmers Market and The Charleston Museum, and if you're traveling for business, we are located approximately halfway between Charleston, SC and Augusta, GA with Escapada Living, EventWorks, The Cassina Group and Blue Acorn en route.